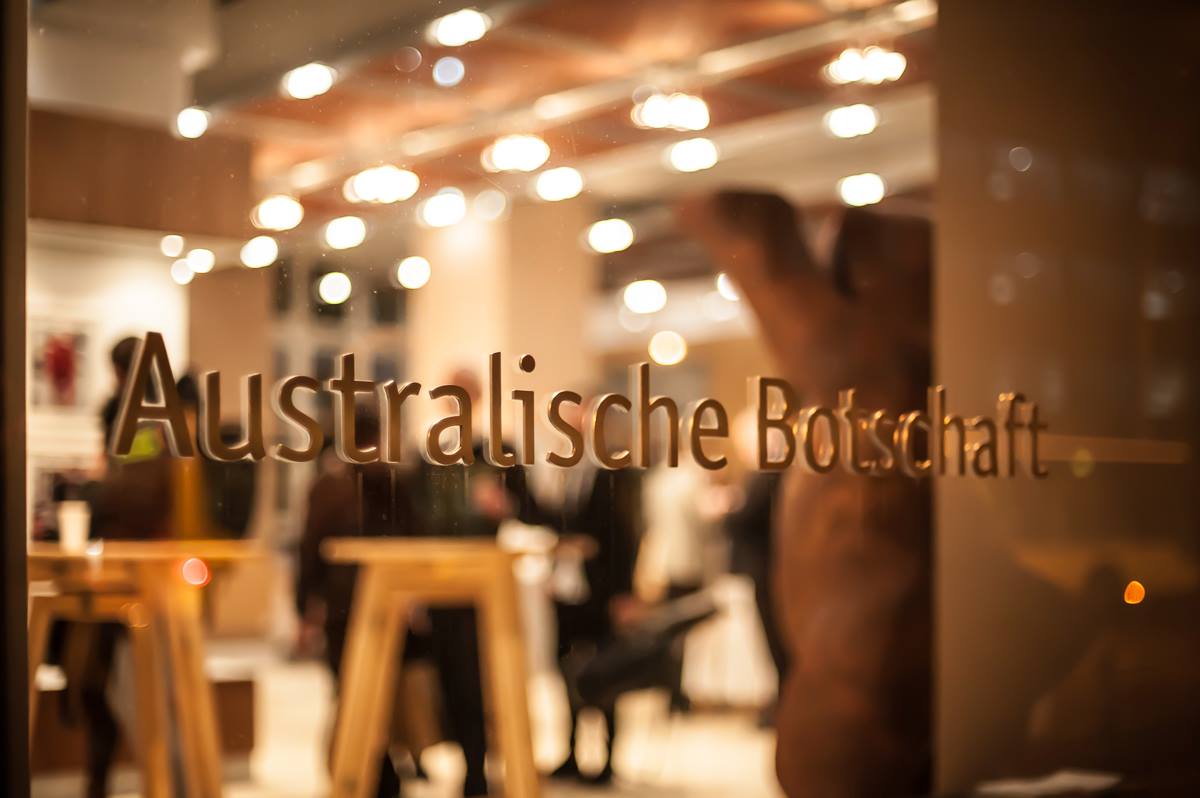 Welcome to the Australian Embassy, Berlin
Australia has a warm and significant bilateral relationship with Germany
We have wide-ranging dialogue and cooperation with Germany, which ranks among Australia's leading trading partners. We have a strong and expanding investment relationship. Germany is a major source of foreign direct investment in Australia and one of Australia's largest investment destinations.
Germany has been a significant source of migrants to Australia. Germans and Australians have wide-ranging interest in each other's culture. Australia is one of the most popular overseas destinations for German tourists and students. The Government is keen to expand existing links with Germany, including in traditional and new commercial spheres.
_________________________________________________________
_________________________________________________________
Bilateral Relations and News

LAUNCH OF AUSTRALIA-GERMANY RESEARCH NETWORK

The Australia-Germany Research Network launch was a fantastic evening filled with lively conversation, inspiring speakers and exceptional music from Australian musicians! Australia and Germany have extensive, high-calibre and longstanding research connections that will continue to grow. The Australia-Germany Research Network will strengthen existing research connections and provide a platform for developing new relationships. This was the key theme of the Research Network launch evening, for a gathering of over 200 people from across disciplines and from more than 50 universities and research organisations.

Following a welcome speech from Ambassador H.E. Lynette Wood, the audience heard an inspirational keynote address from BMBF Parliamentary Secretary Thomas Rachel, who discussed the importance of trust and common values in strengthening ties in research and innovation. A dynamic panel discussion followed, exploring the challenges and benefits of cross-continental research, featuring three experts including Dr. Benjamin Flavel, Karlsruher Institut für Technologie KIT; Renee Hindmarsh, Australian Technology Network of Universities; and Prof. Dr. Christoph Herrmann, Technische Universität Braunschweig. Participants were then delighted by a musical performance by four talented Australian musicians led by Nick Deutsch, Artistic Director at the Australian National Academy of Music (ANAM) and Professor of Oboe at the Hochschule für Musik in Leipzig, Germany.

A LinkedIn forum will serve as the initial platform to facilitate information-sharing and stronger networks, which is managed in partnership with the German Embassy in Australia.Every two months we will share research news, meetups and events in the Research Network newsletter. This will ensure Australia and Germany continue to forge strong connections and contribute to global scientific research together. Please email [email protected] to subscribe to the newsletter. The continuing success of the Network will require input and cooperation from its members, so we welcome everybody contributing events, information, news and insights.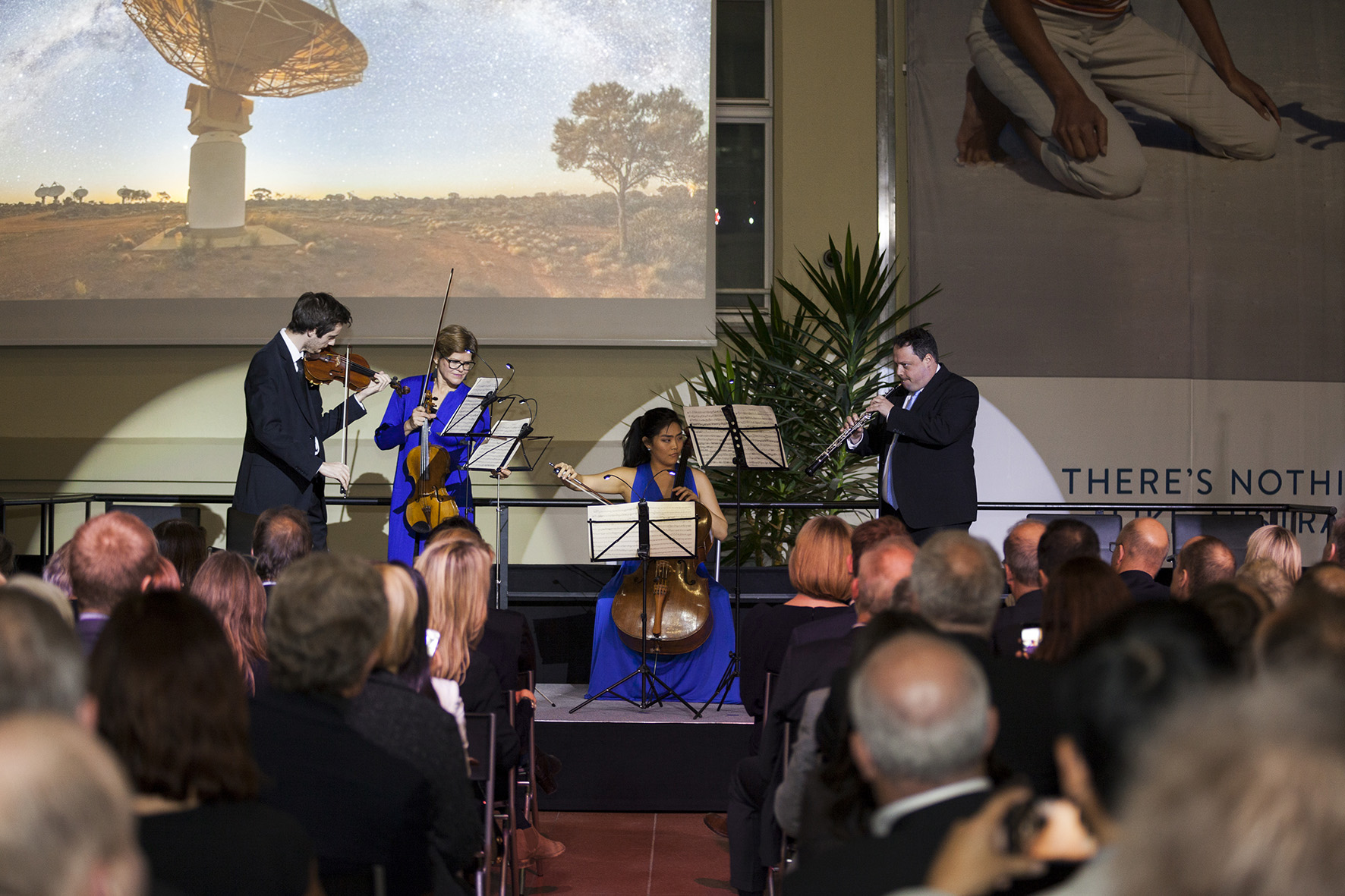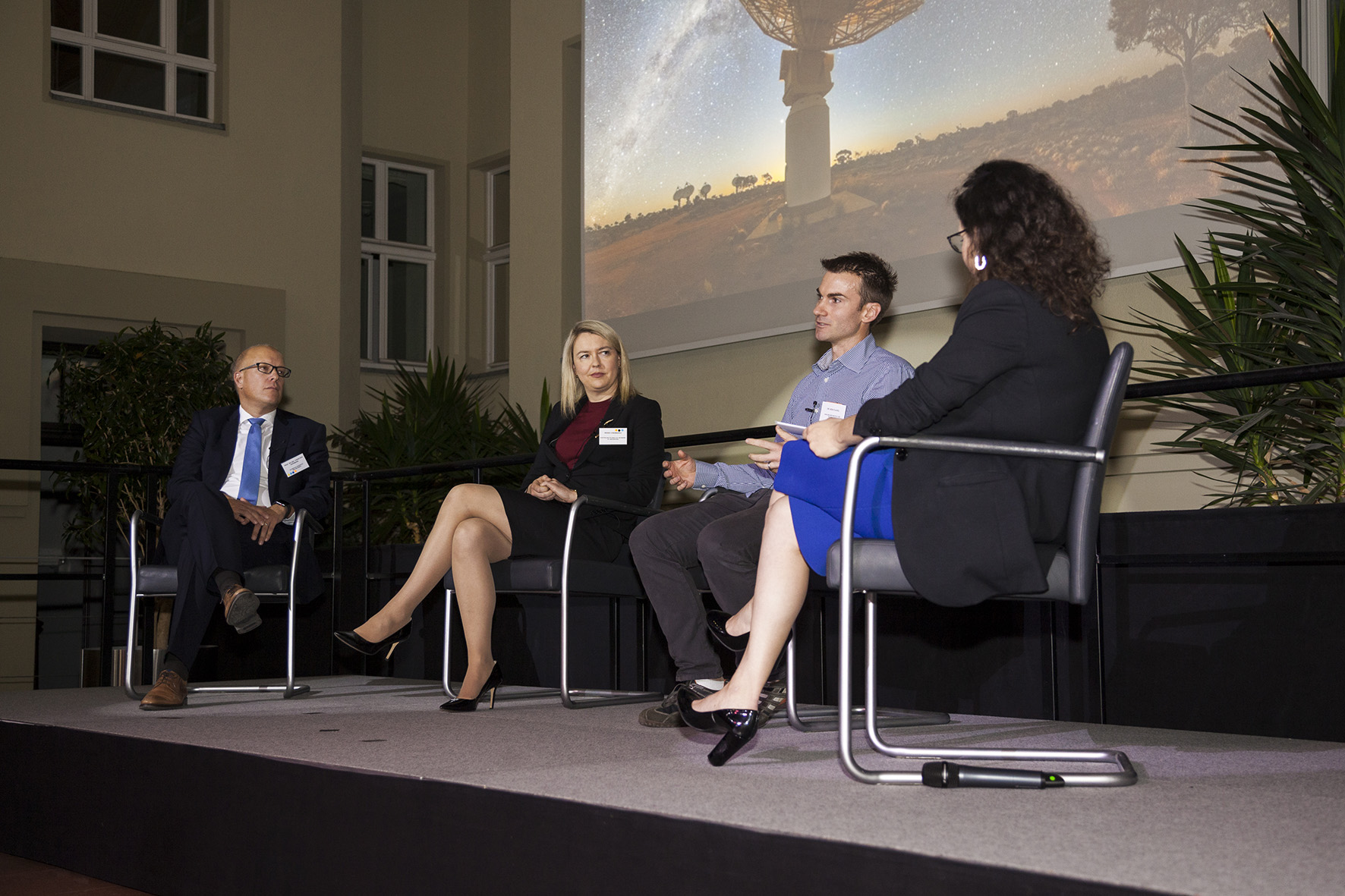 Please click on this gallery to view photos from the Network launch.

The Australia-Germany Research Network newsletter will regularly update you on successful bilateral collaboration, upcoming events, policy developments in research and innovation, and research funding in both countries.
For registration please send an email to [email protected].
You might also be intersted in joining our LinkedIn group.
Europe Landing Pad in Berlin
Austrade's Landing Pad program is based in five locations within the key global regions: San Francisco, Shanghai, Singapore, Tel Aviv and Berlin for Europe. Each location is selected for its status as a global innovation hub, its innovation and startup ecosystem, and its accessible network of entrepreneurial talent, mentors and investors.
While based at the Europe Landing Pad, participants are introduced to the ecosystem, the region's major companies and key networking partners, further they gain access to business development opportunities and support in developing their client base and business ideas through support and exposure to new technologies and insights.
The Europe Landing Pad offers a 90 day in-residency and a virtual explorer program and runs a series of sector focused bootcamps to key trade fairs and conference across Europe. The in-residency program is based at betahaus Berlin in the heart of the Germany's capital and one of the region's biggest ecosystems.
To join the Landing Pad in Europe apply here now for or contact David Urry (Europe Landing Pad Manager) for further information.
High Level Australian Visits to Germany
Former Prime Minister Malcolm Turnbull had a successful three-day visit to Berlin from 21-24 April 2018. He met Chancellor Angela Merkel for political talks and gave a keynote address at the Konrad Adenauer Foundation. He also met separately with Federal President Frank-Walter Steinmeier and Defence Minister Ursula von der Leyen and visited a Siemens training centre, hosting a number of Australian apprentices. Australian Finance Minister Senator Mathias Cormann also visited this year, stopping over in Frankfurt on 26 January for an Australia Day reception hosted by Consul-General and Senior Trade and Investment Commissioner Richard Leather. On his return to Canberra, his long-standing work on advancing bilateral German-Australian relations was honoured by the award of the German Grand Cross of the Order of Merit, presented to him by the German Ambassador to Australia, Dr Anna Prinz.
Prime Minister Turnbull with German Chancellor Angela Merkel, Ambassdor Lynette Wood and DFAT Secretary Frances Adamson in Berlin
Delegation of Indigenous community representatives in Berlin for repatriation of ancestral remains
The repatriation of ancestral remains of Indigenous Australians from collections at various German institutions to Australia is a profoundly important issue for Aboriginal and Torres Strait Islander people in Australia. In 2017, four German institutions returned Australian Indigenous ancestral remains. In cooperation with the relevant German institutions, the Australian Embassy supports ongoing discussions and works towards further repatriations in the coming years.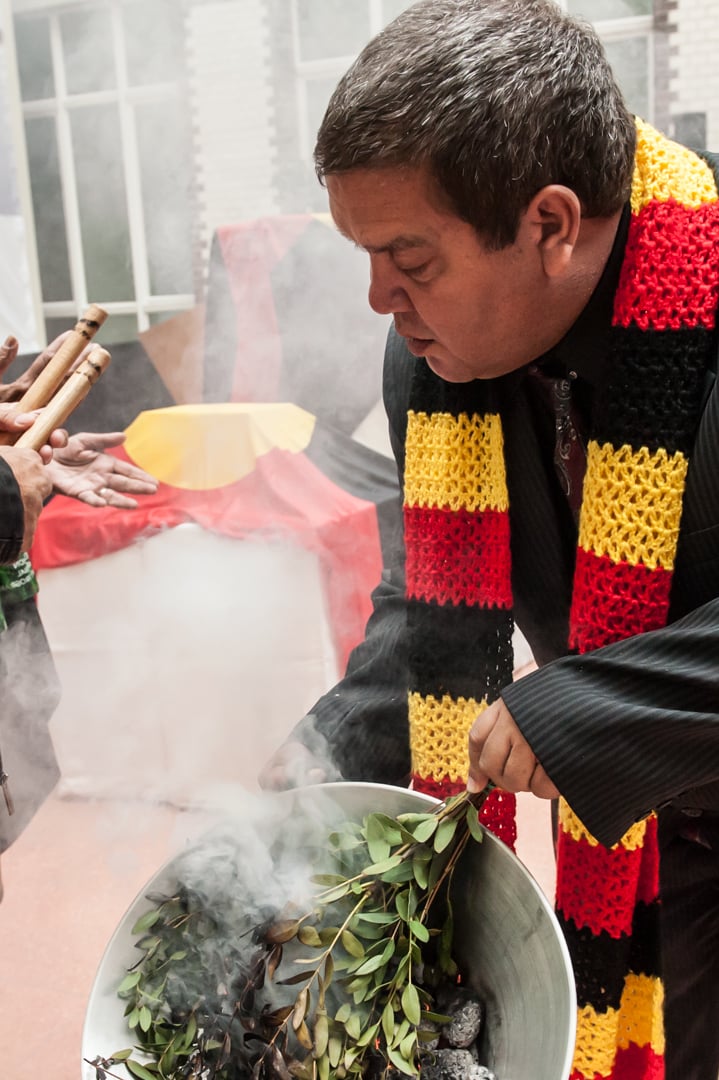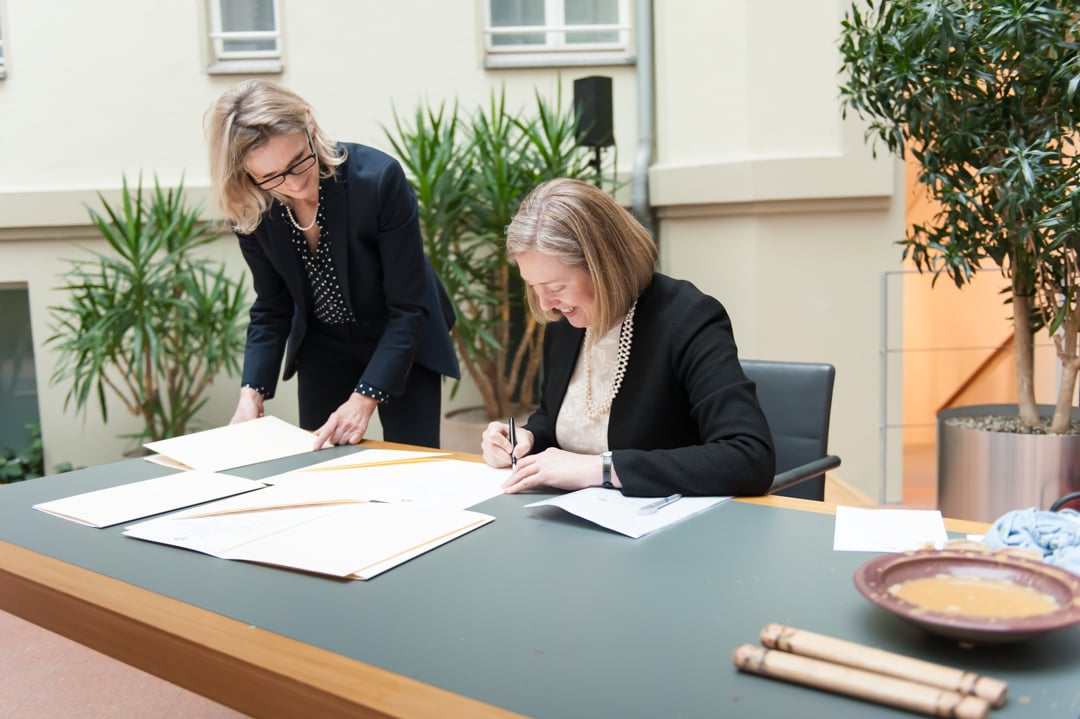 Australia was elected by a majority of United Nations member states on 16 October 2017 to serve a three-year term on the Human Rights Council, the world's peak body for promoting and protecting human rights.
For latest news available from the Department of Foreign Affairs and Trade, please see www.dfat.gov.au

Listen to Australian journalist Breandáin O'Shea presenting conversations with exceptional Australians who have made Germany their home, including stage director Barrie Kosky, conductor Simone Young, composer and violist Brett Dean, singer-songwriter Kat Frankie and choreographer Rhys Martin.