From the opera, to well-known German theatres to live music acts, film viewings, gallery exhibitions and the performing arts, you can find a wealth of Australian culture and arts in Germany. It bears testament to the closeness of Australian and German cultural relations.
At the Australian Embassy Berlin, we are supporting Australian artists in Germany and are promoting some of Australia's most innovative and fascinating programmes in Europe.
If you would like to know what's coming up near you, please also see our Events Page.
Expert Webinar: 'Creative Networks: Fostering links between Australia and Germany in the Performing Arts'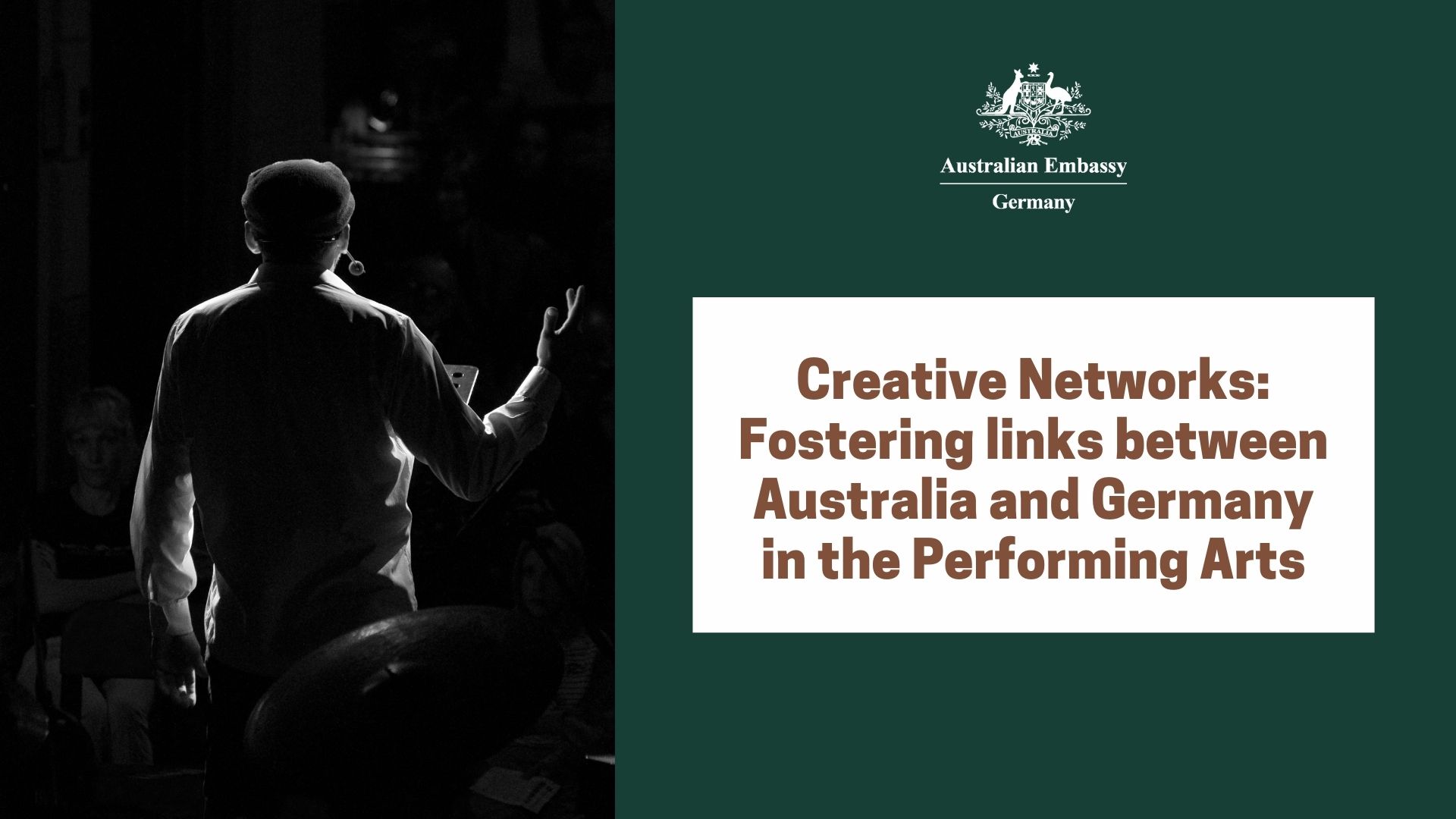 Australia and Germany enjoy strong and diverse cultural links, including in the dynamic performing arts sector. In September 2020, during the inaugural episode of our 'Creative Networks' webinar series, we heard creatives and institutions in dance, theatre and music reflect on how their work landscapes have changed in a COVID-19 environment, and how programming looks in the months ahead. Our panel of experts and artists in the performing arts sector, included: Nora Gatewood-Kurz, Senate Department for Culture and Europe, Berlin, Stefan Schmidtke, Program Director, Theater der Welt, Peter Scollin, Platypus Theater Berlin, Paul White, dancer and choreographer and Melanie Jame Wolf, performance and video artist. The webinar was moderated by Mala Ghedia, filmmaker / actress.
List of Germany-based Australian creatives
Are you a Germany-based Australian creative – artist, designer, dancer, musician, writer, filmmaker, actor or other creative? Please let us know your name, what you do, social media handles or website and send it to [email protected].

The list below will be updated on a regular basis, and we will be sharing links to some websites + social media channels on an ad hoc basis.