About the Australia-Germany Research Network
Australia and Germany have extensive, high-calibre and longstanding research connections that continue to grow. The Australia-Germany Research Network strengthens existing research connections and provides a platform for developing new relationships. It is managed by the Australian Embassy in Berlin and German Embassy in Australia.
The Australia-Germany Research Network newsletter regularly updates the AGRN community members on successful bilateral collaboration, upcoming events, policy developments in research and innovation, and research funding in both countries. Each edition features a prominent member of the AGRN community, who shares in an interview news on latest research and their take on international research collaboration.
If you would like to join the network, please send an email to [email protected]. You might also be interested in joining our LinkedIn group.

Hear from our AGRN community members
In each edition of the AGRN newsletter, we feature a member of our AGRN community to hear about their latest research projects and take on international research collaboration. Take a look at some of our previous interviews below.
Prof. Bronwyn Fox, Deputy Vice-Chancellor Research and Enterprise at Swinburne University of Technology, Australia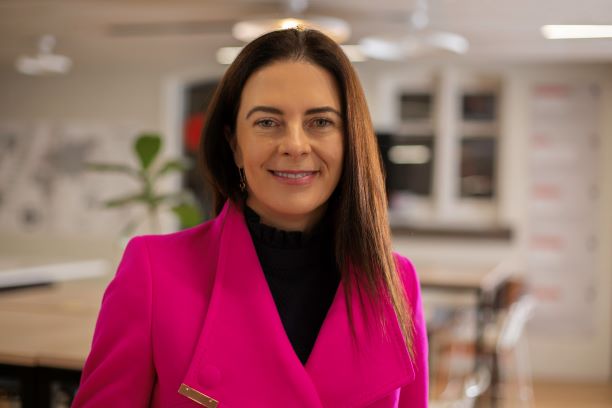 Bronwyn Fox is the founding Director of Swinburne University's Manufacturing Futures Research Institute where her mission is to support transition of Australia's industries into Industry 4.0.
1. What has been the nature of your work with institutions and industry in Germany?
Swinburne has a range of German organisations that we cooperate with. These include the University of Stuttgart and its industry on campus model for research, ARENA 2036, the University of Applied Sciences Ravensburg-Weingarten, the University of Bayreuth, the Fraunhofer (in different locations), Siemens, Daimler and other industry partners. Our engagement has been broad in all areas relevant to product design and development, engineering, advanced manufacturing (planning), material sciences, specifically for composites, and a range of technologies around Industry 4.0.
We have had many research and industry practitioners visit us here at Swinburne, and Swinburne staff go to Germany to work with our partners there. We work collaboratively on joint research projects, actively exchanging data, ideas and people. For instance, we just had three students from Stuttgart working at Swinburne on their graduation projects and, in turn, one of our PhD candidates just finished an exchange with Stuttgart and Ravensburg-Weingarten working in the labs over there.
It is such a fruitful collaboration with our German partners in every way. We benefit from technological expertise in Germany, while we have a range of diverse use cases and projects to offer that we all benefit from. The highlight is undoubtedly the knowledge exchange and our deep conversations about emerging technology and trends are invaluable.
2. How do you think we can best navigate the transitions Industry 4.0 requires in a way that harnesses the opportunities, while addressing growing anxieties regarding the disruptive nature of automation?
I recently had the privilege of chairing an expert working group on an ACOLA Horizon Scanning report on the Internet of Things (IoT) which will soon be launched through the office of the Chief Scientist. This report examines the impact the IoT is likely to exert on Australia over the coming decade. Many of our partners in Germany contributed to the report and I would encourage everyone to read it as it outlines both the challenges and opportunities of digitalisation and there are many, many opportunities.
Industry 4.0 incapsulates the effects that digitalisation and IoT have on design, engineering and manufacturing. We will see new types of jobs emerge with this and new skillsets being required to support these jobs. There is uncertainty around what this means to organisations and people, which is why it will become so important to proactively work with industry on upskilling, the transforming of labour and exploring the new opportunities Industry 4.0 presents for all stakeholders.
At Swinburne we have already introduced several training and education programs around Industry 4.0 and we expect the demand for these to grow rapidly in the near future. People and organisations who embrace the opportunity to transform themselves actively and early are likely to lead in this new environment. However industry, particularly SMEs are nervous about exploring new technologies with so many products and limited knowledge making this a potentially risky and costly exercise. Swinburne works closely with industry to enhance understanding of new technologies, products, services and new business models made possible by Industry 4.0. We also have a number of open Testlab environments where industry can come and explore how Industry 4.0 technologies work and better understand what might enhance their business, prior to investing.
3. What do you see is the potential value to Australia in investing in advanced manufacturing and the production of composite products?
For Australia, Industry 4.0 offers huge potential to regain strength and momentum through sovereign manufacturing: creating high quality products, but also new types of services, at a competitive cost. Digitalisation will facilitate lean, high quality production, knowledge-based decision making and flexible collaboration with others around the world to access global supply chains.
Specifically around composites, there are huge opportunities to make production more efficient, cost-effective and of better, replicable quality. This is also immensely relevant for automotive, aerospace and other transport industries where these qualities are important but also where light-weighting without decreasing strength is also paramount. Here light-weight composites allow increased performance but will likely also drive implantation and utilisation of new energy sources such as hydrogen.
To this end, we have a global program of work that will utilise our joint facility with CSIRO, the Industry 4.0 Testlab for Composite Additive Manufacturing which will be operational early next year. We have a global program of work to work with industry to utilise the facility funded through the Australian Federal Government and the Global Innovation Linkages Program and the "InterSpiN" program through the BMBF in Germany where the projects are led by ARENA2036.
4. What are your future plans and goals for continuing this collaborative research project, and has this been impacted by COVID-19?
Of course, with international travel being reduced so drastically at the moment, there is currently less opportunity for the physical exchange of people. However, we have built mutual trust through many visits over the past four years and this has set us up well to continue our work digitally. We are very much looking to getting back to seeing each other "unvervirrt".
We really want to grow our engagement with our German partners. We are already looking at new project ideas and opportunities to collaborate in different areas. COVID-19 has not slowed down our ambitions in any way. If anything, it has facilitated our drive into a more digital world and forced us to find work-arounds to any perceived barriers that may present themselves.
As we have been building the Testlab, we always promised to push the boundaries of virtual commissioning. COVID-19 has forced us to accelerate this, quite literally as with the support of our partners in Germany we conducted virtual factory acceptance tests in June and will now use digital tools to support the installation and commissioning of the equipment in the next few months.
5. In your experience, what are the particular strengths that Australian and German researchers bring to collaborations with one another?
Our German partners bring immense expertise and a deep, deep understanding of technologies to the table. It is such an incredible wealth of knowledge and technological know-how. I'm always grateful for their openness and generosity in sharing ideas. In Australia we have strength in thinking laterally: this means we often simply do not see the barriers that others see which leads us to explore interesting and novel ways of applying technology and doing things in new ways. This is really where I think we match extremely well, in the translation of the extraordinary technical abilities to novel use cases and applications.

Prof. Dr. Joybrato Mukherjee, President German Academic Exchange Service (DAAD)
(Interview AGRN Newsletter October 2019)


Currently, Prof. Dr. Joybrato Mukherjee is Vice President of the world's largest organisation for academic exchange, the German Academic Exchange Service (DAAD), and in January 2020, he will become its President. In his role at DAAD, Professor Mukherjee drives a wealth of opportunities for students and researchers to conduct invaluable international research projects and collaborations in Germany and Australia.
In this interview, Professor Mukherjee delves deeper into Australia and Germany's excellent research relations, and explains how bilateral exchange in Tim Tams could further ensure future prosperity of this successful collaboration.

1. As of 2020, you will be serving as the President of the DAAD, having performed in your current role of Vice President since 2012. What do you see as the major benefits of DAAD's aim to promote international exchange for students and researchers?

The DAAD has the motto 'change by exchange', which works on several levels: It works on an individual level with students and scholars gaining personally from study abroad experiences and research collaborations with international partners. It also works on an institutional level with international collaboration being at the heart of the strategic development of universities. 'Change by exchange' further works on a global level with close relations on a university level forming an important part of international relations between nations. Individually, institutionally and as nations, we depend on the exchange of ideas and collaboration – particularly when it comes to the major
challenges of our time, which can only be addressed jointly across nations on a global level. The DAAD represents the world´s largest funding organisation for the international exchange of students and researchers: In 2018, DAAD funded 145,188 people, thereof 63,680 foreigners and 81,508 Germans. It is thus a forerunner of large-scale international collaboration to the benefit of both Germany and its partner countries.

2. You recently visited Australia in your capacity as Vice President of DAAD and President of JLU Giessen. What Australia-Germany research collaborations did you learn about?

I learned of the large scope and great variety of Australian-German research collaboration: By way of more than 600 institutional agreements, 181 German universities cooperate with 49 Australian universities. In 2018, DAAD and Universities Australia funded 132 projects through the "Joint Research Co-Operation Scheme". In addition, there is a long tradition of Australian-German research collaboration in individual cases, such as this year's celebration of the 20th partnership anniversary between Justus Liebig University (JLU) and Macquarie University. Alongside Monash University, Macquarie University belongs to JLU's most important strategic partner universities worldwide. A few success stories reflect the prosperous partnership: Already in 2012, the first German-Australian International Research Training Group (IRTG) in reproductive medicine funded by the German Research Foundation (DFG) was established between Monash University and JLU. In 2019, a JLU representative office ("JLU Information Point") has just opened at Macquarie University. Despite the huge differences between the higher education systems of Australia and Germany, Australian and German universities are natural allies when it comes to collaborative research at the highest level.

3. How will the new DAAD-Ortswissenschaftler-AGRN Research Ambassadors initiative, launched by DAAD and the German Embassy in Canberra, further promote bilateral research cooperation?

The new DAAD-Ortswissenschaftler and AGRN Research Ambassadors have a very important mission. As experts of both the Australian and the German higher education system, they serve as bridgeheads between German and Australian universities. I personally attended their latest preparatory meeting in September in Sydney and was able to see for myself that the members of these two programmes are perfectly equipped to support German and Australian researchers. They promote bilateral research cooperation based on their expertise in three main areas: their deep knowledge of the characteristics of both higher education systems, their insight into funding
programmes provided by DAAD, DFG and other funding agencies as well as their personal experience as researchers at German and Australian universities.

4. What role do you see digitalisation playing in the future of the Australia-Germany research relationship? Do you expect it will broaden existing links? What opportunities does digitalisation offer research collaboration in the social sciences?

Digital tools and methods can help to bridge the geographical distance between collaborating partners located in Australia, Germany or anywhere else in the world. The ever-growing importance of digitalisation in higher education opens up opportunities for collaboration. Through various ways of sharing data and making knowledge more easily accessible, digitalisation facilitates communication and joint research and teaching. JLU and Macquarie University are implementing co-teaching Master classes in the social sciences, for example. On a global scale, digitalisation is a key issue for the future of environmentally friendly collaboration in higher education.

5. What are the key similarities and differences between the Australian and German research landscapes? In what ways do these characteristics complement each other?
One of the main differences that sets Australia apart from Germany is the research funding landscape. Teaching and research at the highest level combined with commitment to society, however, are shared by both Australian and German research. Both landscapes acknowledge the importance of international networks to face global challenges to the effect that these similarities complement existing differences.

6. Was there anything that you really fell in love with in Australia that you brought back to Germany in your suitcase? Did you come across anything in Australia that could be shared with Germany and thereby benefit both countries (eg. public transport, cuisine etc.)?

Improving the special link between Germany and Australia, in terms of learning from each other, certainly regards the chocolate branch. I always take Tim Tams with me on my way back from Australia!